Regular price
Sale price
Rs. 296.00
Unit price
per
Sale
Sold out
PRODUCT INTRODUCTION
Aziderm 10% Cream is used in the treatment of acne (pimples). It effectively relieves symptoms such as lumps, redness, and swelling associated with different forms of acne. It works by killing acne-causing bacteria.

Aziderm 10% Cream is for external use only. You should always use it exactly as prescribed. Both the affected area and your hands should be clean and dry before application. Use this medicine regularly to get the most benefit from it. Do not use more than you need as it will not clear your condition faster and some side effects may be increased. If your condition goes on for longer than four weeks or gets worse at any time, let your doctor know. You can help this medication work better by keeping the affected areas clean.

Aziderm 10% Cream has a few potential side effects but not everyone will get them. These include application site reactions like burning, irritation, itching, and redness. Let your doctor know if you're bothered by these or they do not go away. Avoid getting the medicine in your eye. In case of accidental contact, rinse thoroughly with water.

If you are pregnant, breastfeeding, or plan to become pregnant, you should consult your doctor before using this medicine.
---
USES OF AZIDERM CREAM
BENEFITS OF AZIDERM CREAM
In Treatment of Acne
Aziderm 10% Cream treats acne, commonly called pimples. It kills the acne-causing bacteria and prevents spots or pimples from appearing. It usually takes a few weeks to have a noticeable effect so keep using it even if it appears not to be working. Sometimes acne may get worse before it gets better, however, with proper use, your skin will get clearer. The earlier you start using it, the less likely you are to get scars. This medicine will help improve your mood and uplift your confidence as your skin becomes acne-free. It should not be used if you have eczema or sunburned skin.
---
SIDE EFFECTS OF AZIDERM CREAM
Most side effects do not require any medical attention and disappear as your body adjusts to the medicine. Consult your doctor if they persist or if you're worried about them
Common side effects of Aziderm
Application site reactions (burning, irritation, itching and redness)
---
HOW TO USE AZIDERM CREAM
This medicine is for external use only. Use it in the dose and duration as advised by your doctor. Check the label for directions before use. Clean and dry the affected area and apply the cream. Wash your hands after applying, unless hands are the affected area.
---
HOW AZIDERM CREAM WORKS
Azelaic acid works by killing the acne-causing bacteria and reduces inflammation (redness and swelling) of the skin..
SAFETY ADVICE

Alcohol
No interaction found/established

Pregnancy
SAFE IF PRESCRIBED
Aziderm 10% Cream is generally considered safe to use during pregnancy. Animal studies have shown low or no adverse effects to the developing baby; however, there are limited human studies.

Breast feeding
SAFE IF PRESCRIBED
Aziderm 10% Cream is probably safe to use during breastfeeding. Limited human data suggests that the drug does not represent any significant risk to the baby.

Driving
No interaction found/established

Kidney
No interaction found/established

Liver
No interaction found/established
---
WHAT IF YOU FORGET TO TAKE AZIDERM CREAM?
If you miss a dose of Aziderm 10% Cream, skip it and continue with your normal schedule. Do not double the dose.
---
All substitutes
For informational purposes only. Consult a doctor before taking any medicines.
Aziderm 10% Cream
₹17.0/gm of Cream
---
Quick tips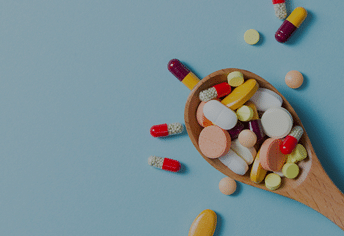 Apply it precisely only over the affected area. If irritation happens, stop using it and consult your doctor.

If you have sensitive skin, you should apply Azelaic acid only once a day for the first week of treatment and then proceed to twice daily applications.

Before applying the cream/gel, clean the skin thoroughly with plain water and make it dry.
Avoid contact with eyes, mouth or other inner skin layers (mucous membranes). In case of accidental contact, wash immediately with large amounts of cold water.
Inform your doctor if you are pregnant, planning pregnancy or breastfeeding.
---
Fact Box
Chemical Class
Medium-Chain Fatty Acids
Action Class
Antimicrobials- Acne
Share
View full details